Finished Nathaniel's Stocking today, actually started and finished.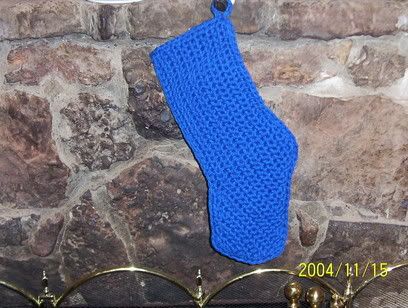 It was:
Priscilla's Quick 'n Easy Christmas Stocking
. I made it using two strands of Red Heart SuperSaver Color 0384 Royal and my N hook. (It is darker than picture shows) I was going to add a cuff but I like the way it looked like it is so I just decided not to. I think it looks good. I love this pattern it works up easy and fast.